2023 GARDEN STATE GOLDEN RETRIEVER CLUB
SUPER HEALTH CLINIC 

We are pleased to announce this year's edition of the Super Health Clinic, organized by volunteers from the GSGRC. 
OPEN TO ALL BREEDS and offers several of the most requested health screening tests used by breeders.
SUNDAY April 23, 2023
8:00 AM to 4:00 PM

PLEASANT VALLEY VETERINARY SERVICES
32 PLEASANT VALLEY ROAD
WASHINGTON, NJ 07882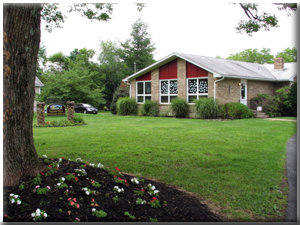 Pre-registration and pre-payment by check is required because testing appointments are limited. 
Member Registration: Opens January 1, closes April 8 
Non-member Registration: Opens February 1, closes April 8 
All information about the tests offered, prices, and needed forms are available on the Clinic Website. 
Please be aware that we cannot confirm appointment times until the close of registration. At that time, you will receive an email with your appointments. We will also contact you if we cannot accommodate your requests. 
Super Health Clinic 2023
Time: Sunday, April 23, 2023, from 8:00 AM to 4:00 PM
Location: Pleasant Valley Veterinary Services, 32 Pleasant Valley Road, Washington, NJ 07882 
All organization is done by the Club.  Please do not call the Veterinarian.
For more information contact Mary Lynn at 908-451-8099, mlmusco-02@msn.com 
One happy customer wrote……….. "Just wanted to say thanks for simplifying the health screening process for us. It was truly a time saver and the level of professionalism by everyone was "icing on the cake "!!!"  We're sure that many others felt the same.
"Due to the constant changing of federal, state and local covid regulations the club reserves the right to make any and all changes necessary to conform with them at the time of our event."